<
>
MENU
Welcome
Welcome to the Highway 41 Corridor Improvements project online meeting!
The purpose of today's online meeting is to:
Introduce the project, provide information on the environmental review process, and present next steps.
Conduct scoping: gather feedback and define the focus of the study.
Please start the online meeting by viewing the Navigating the NEPA Process video on the next screen. You can navigate through the meeting my clicking the arrows left or right.
Project Goals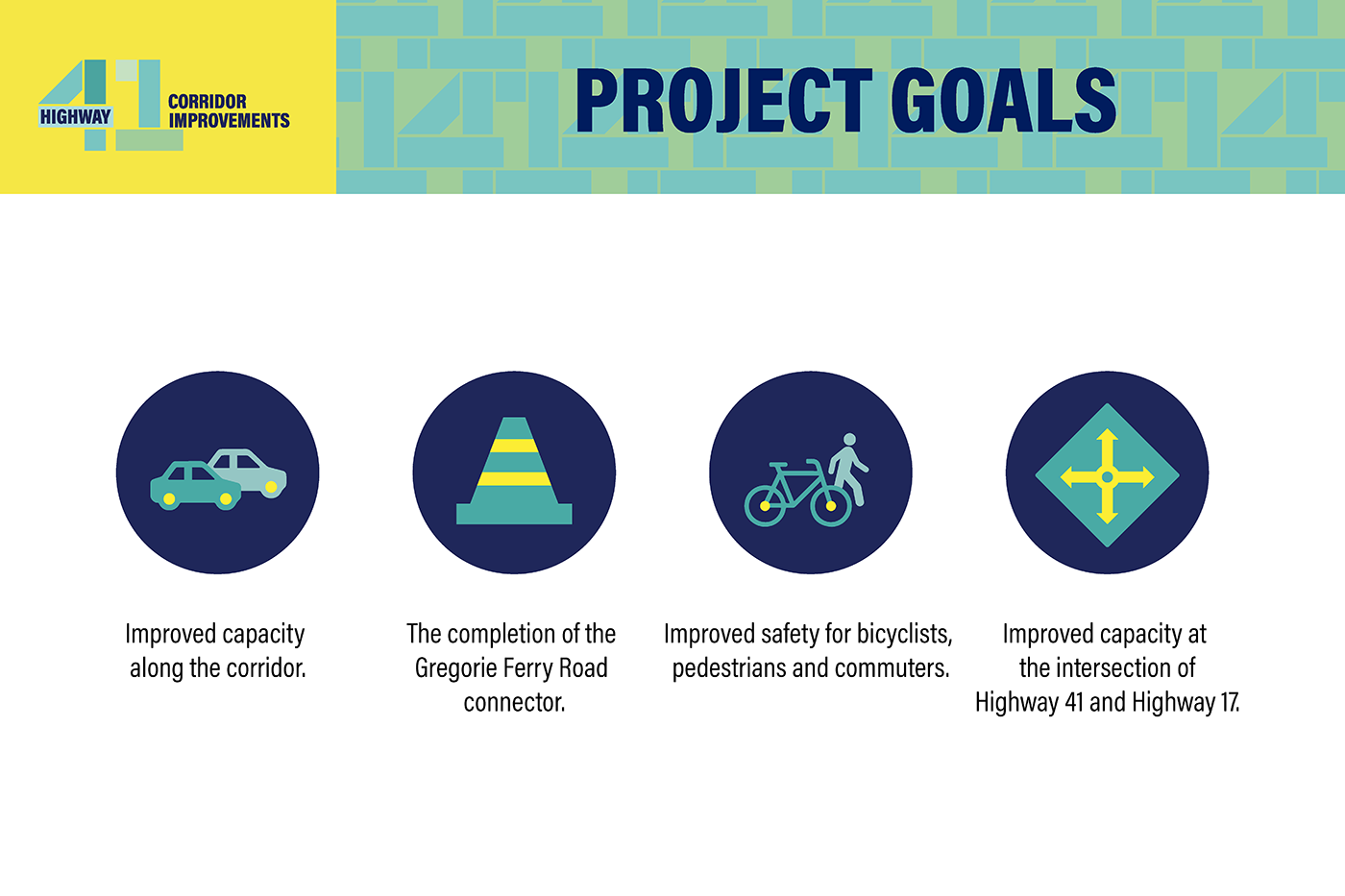 Project Phases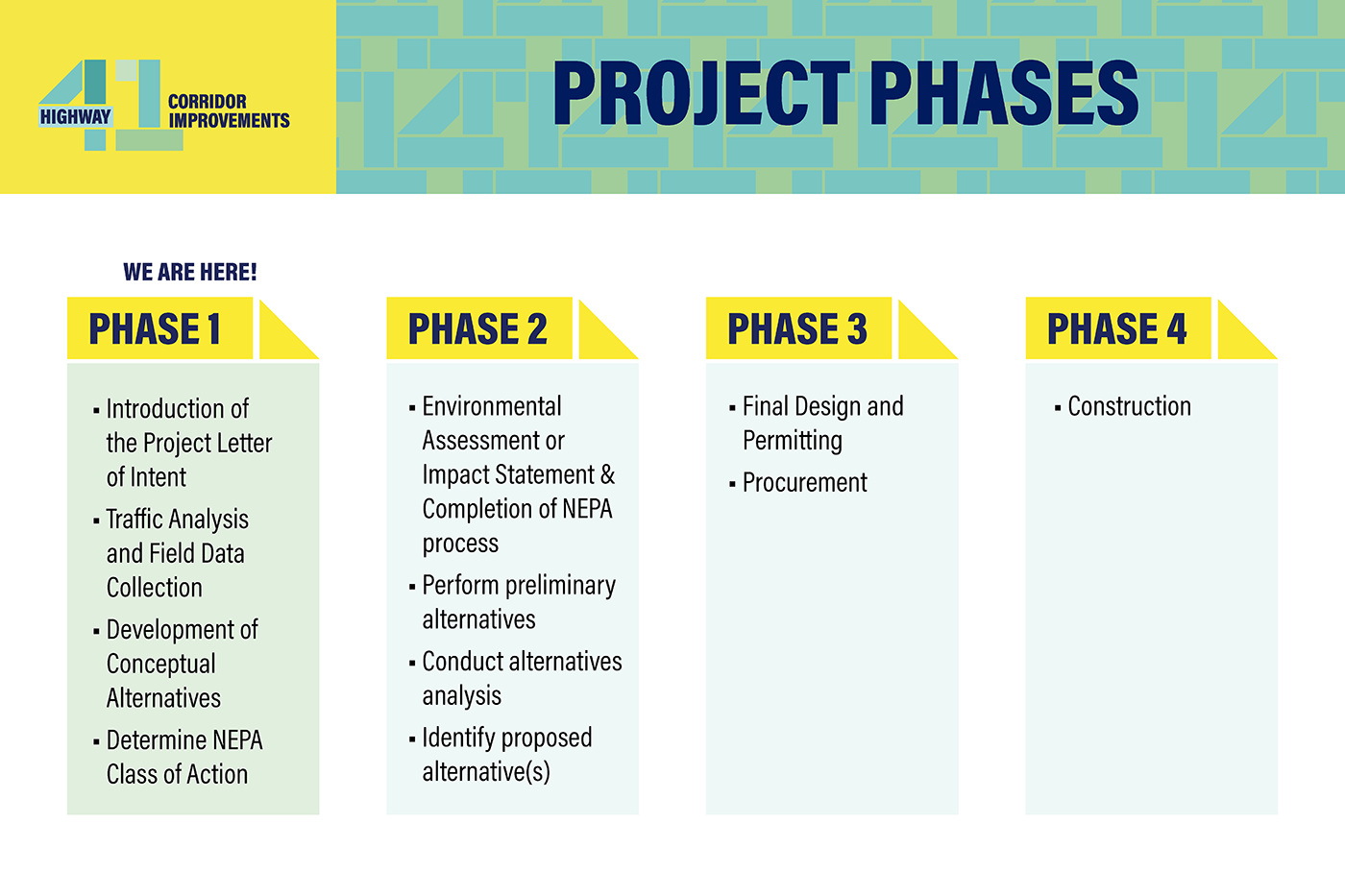 Project Schedule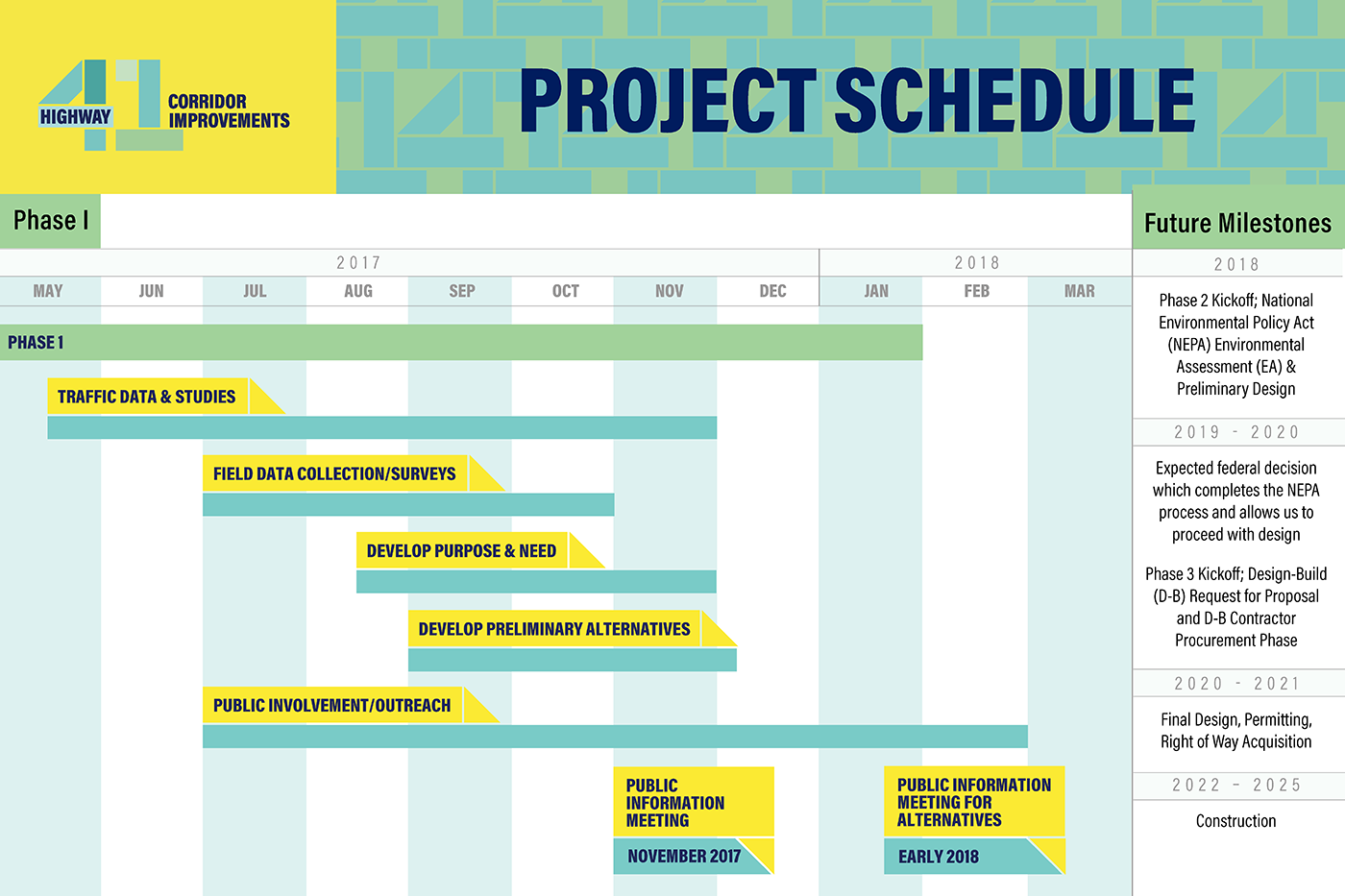 National Environmental Policy Act (NEPA)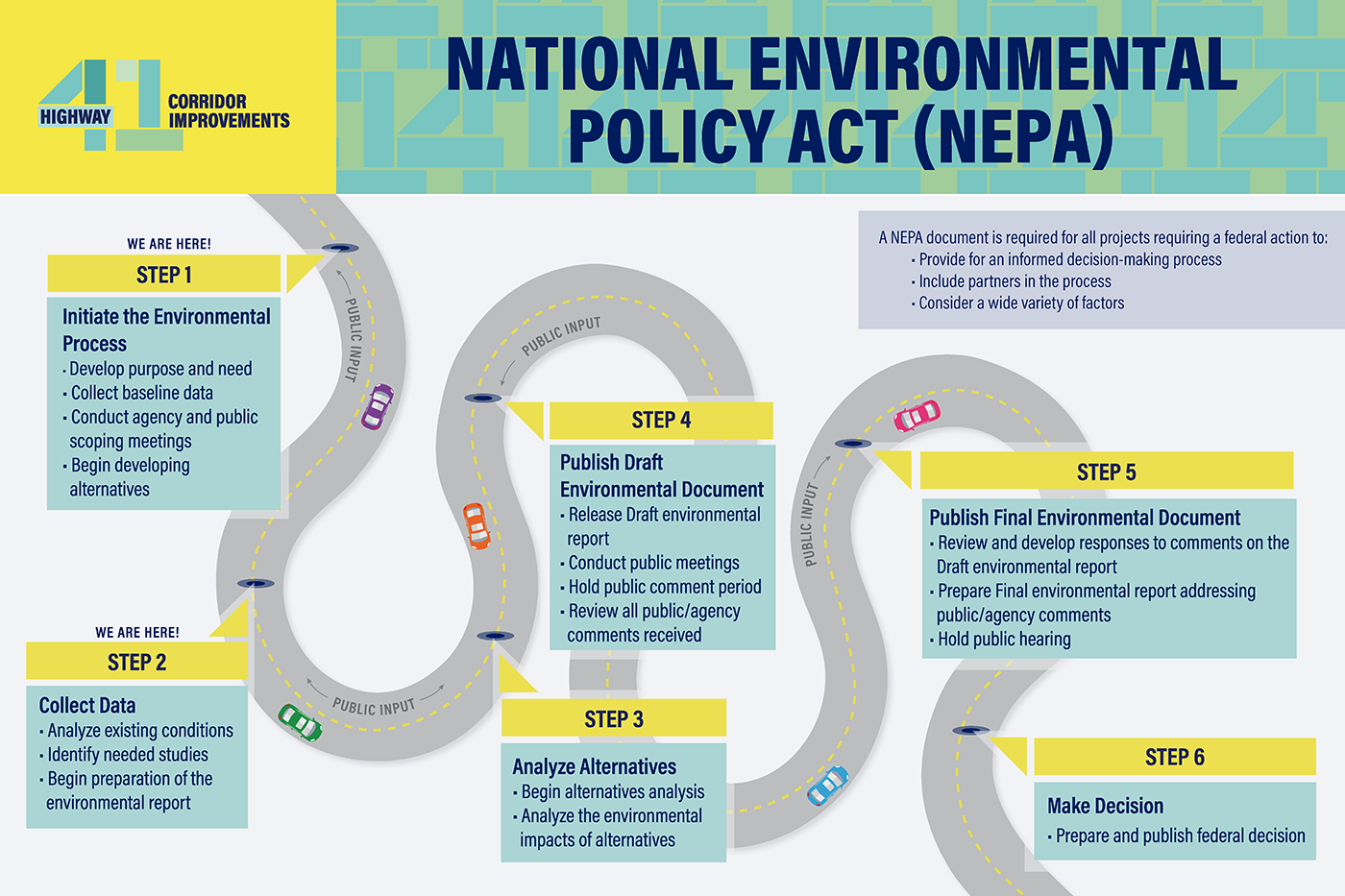 Project Development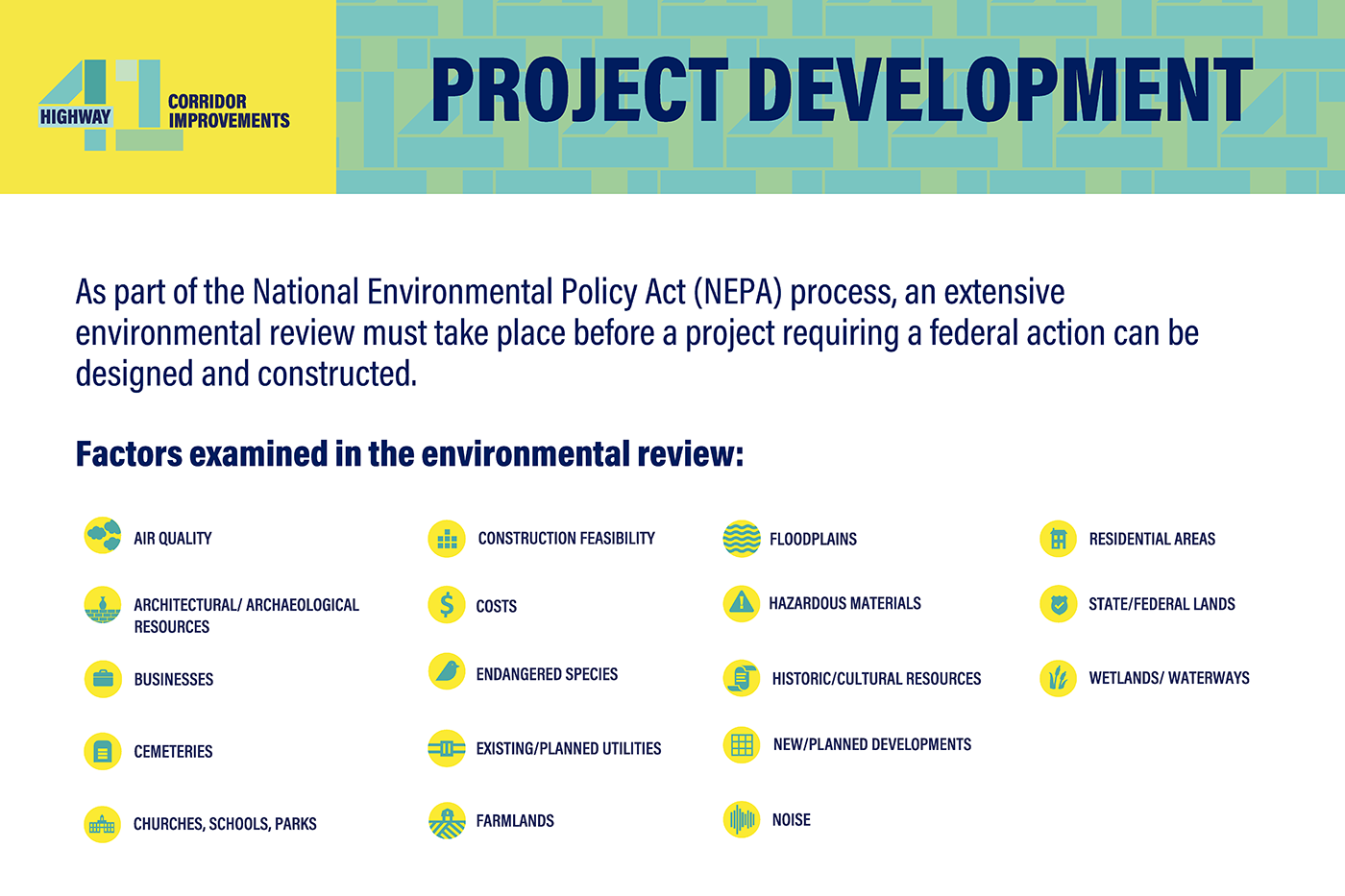 Scoping During the NEPA Phase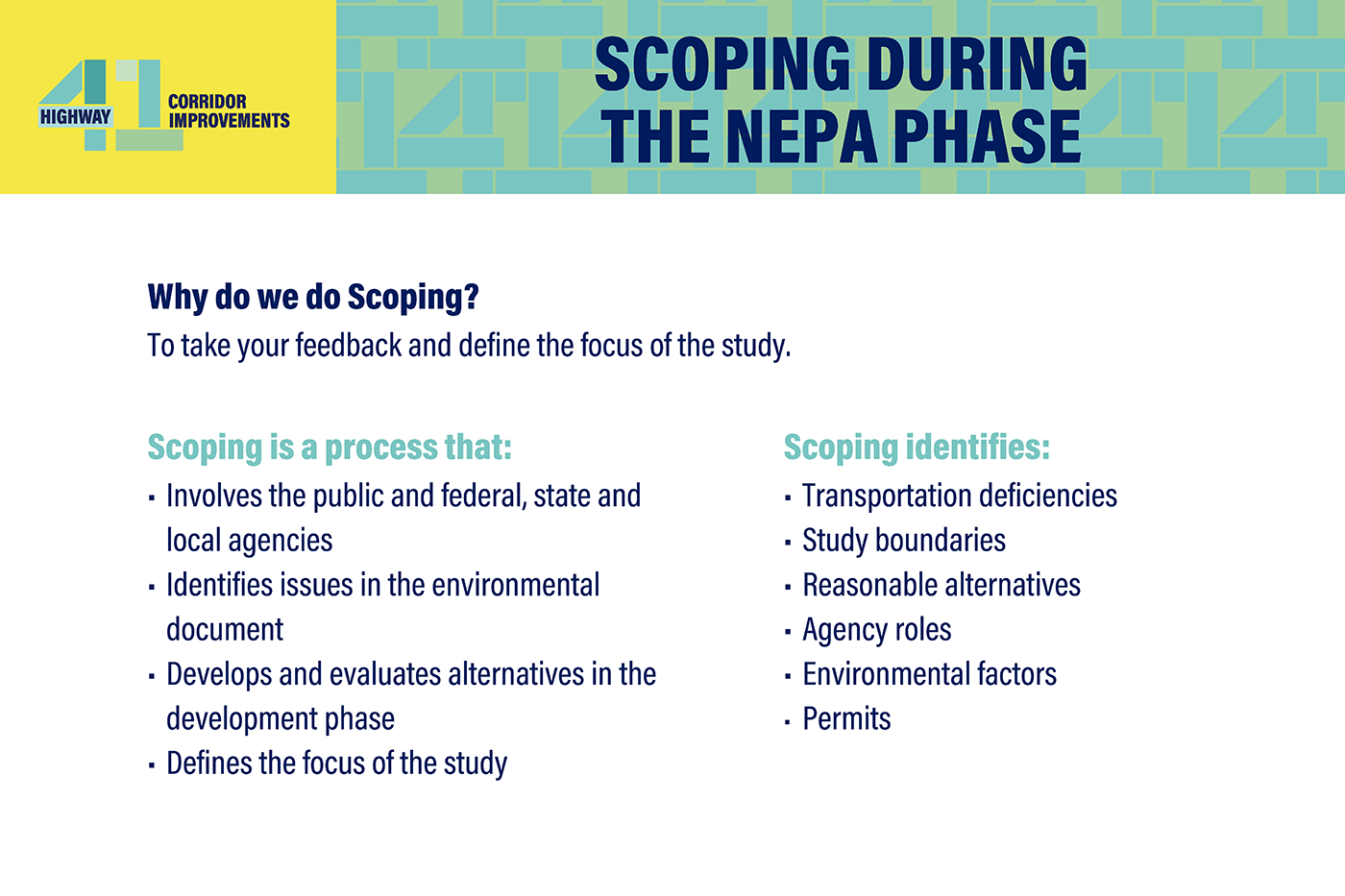 Purpose & Need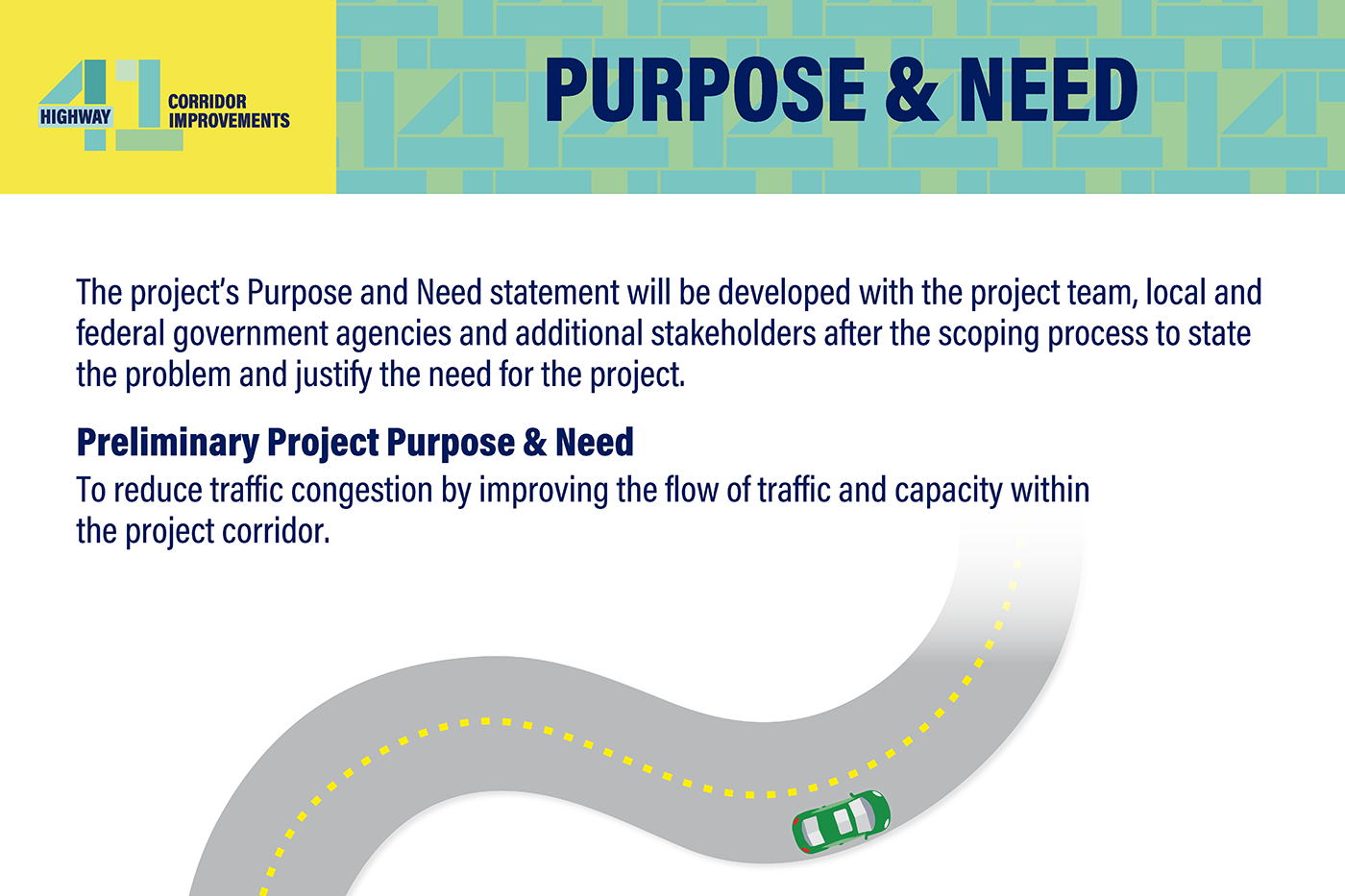 Traffic Activities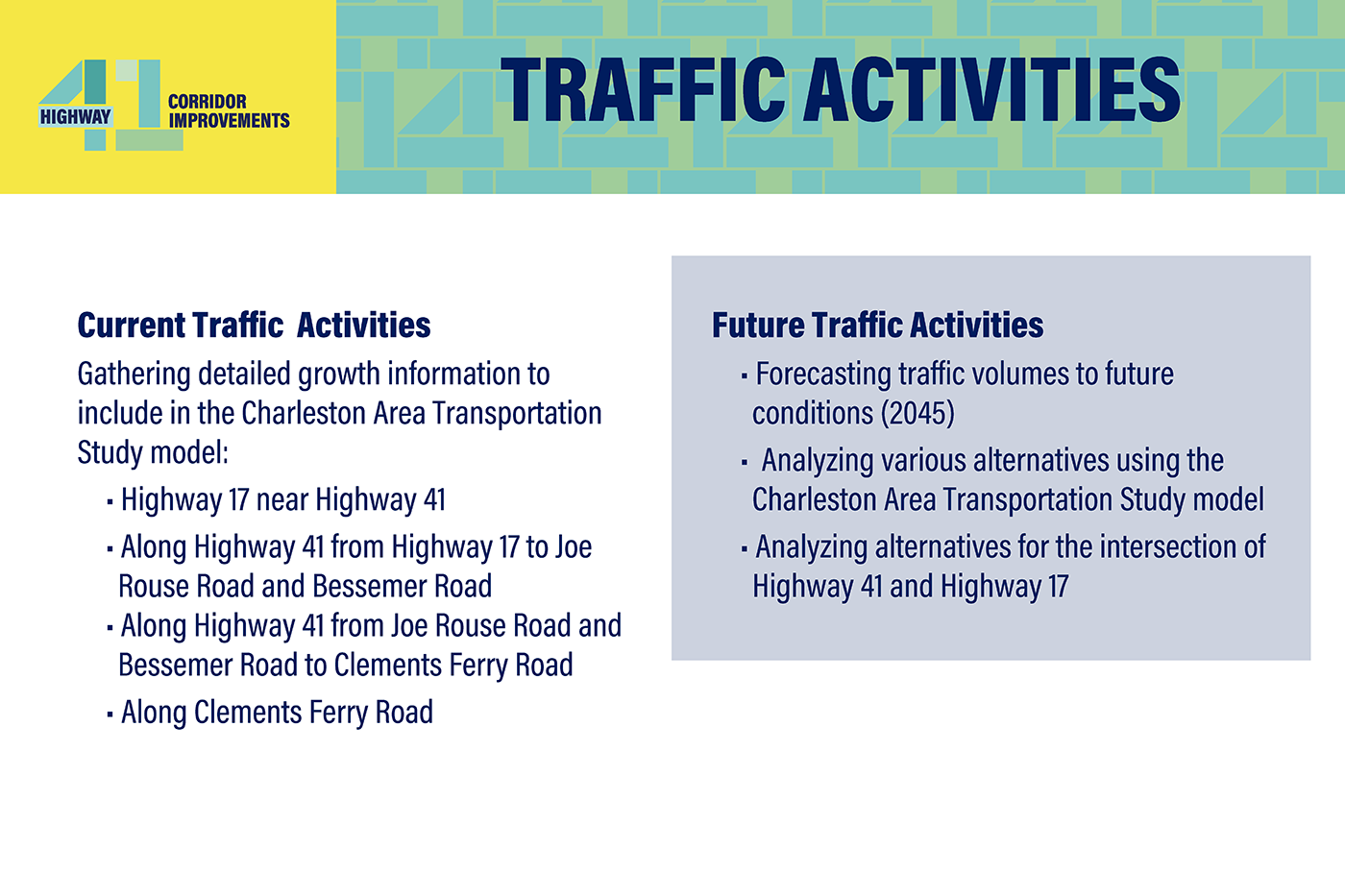 Noise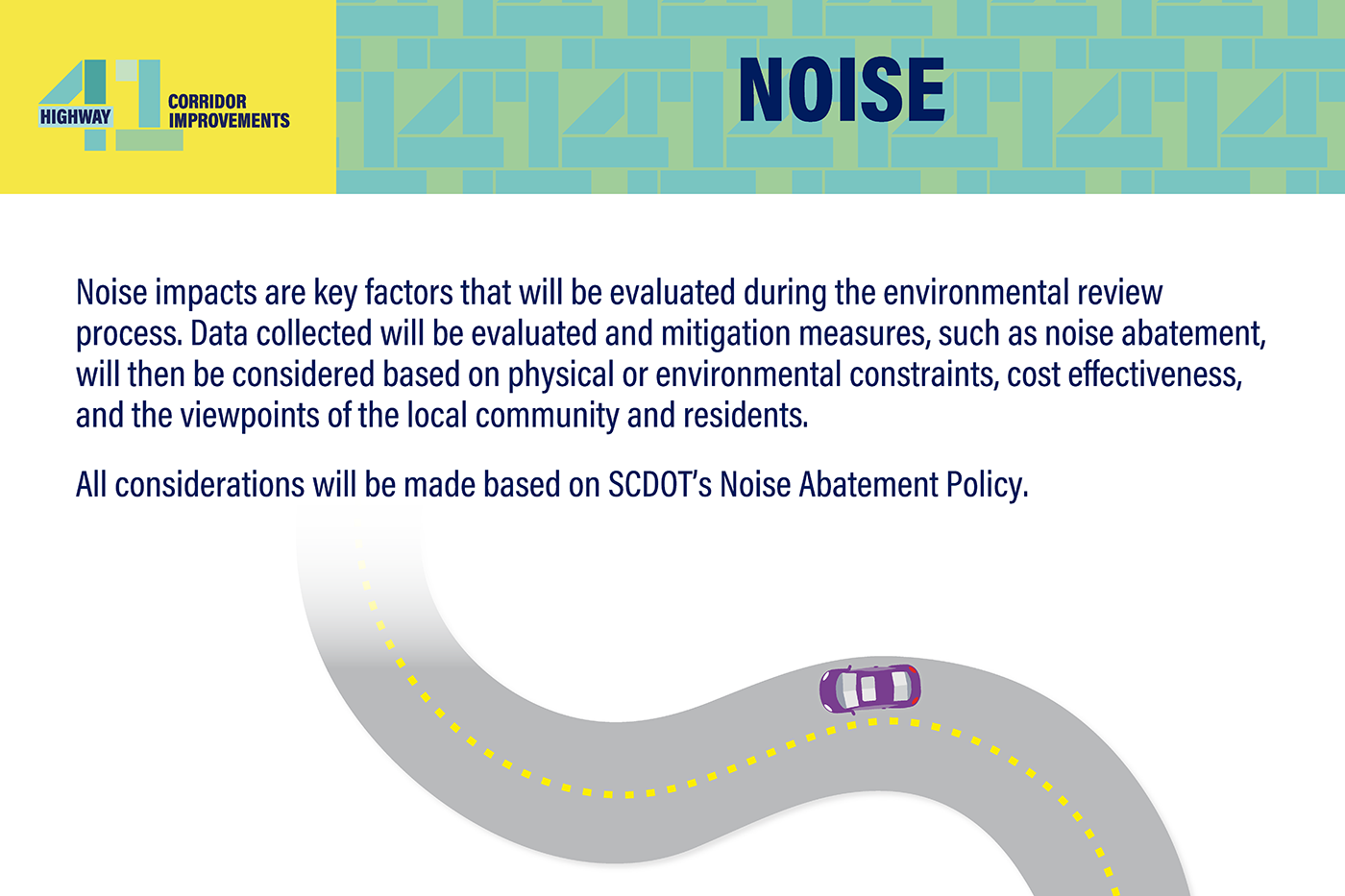 Public Comments
The public has 30 days to submit comments via the online meeting; comments are due by December 12.